You are here
Back to top
The Queen: The Life and Times of Elizabeth II (Hardcover)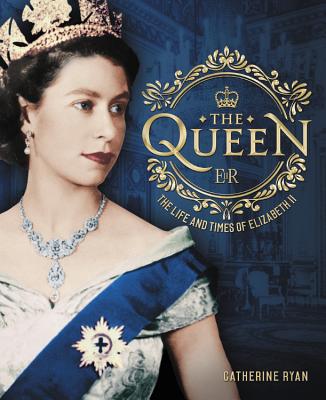 $19.99
Email or call for price
Description
---
Her Royal Highness Queen Elizabeth II has reigned for 64 years, longer than any British monarch in history. During that time the Queen has endured the ups and downs that long life will bring. She was a beacon of hope during and after the Second World War in difficult times when the world faced a precarious future, and she has served as a role model for generations of men and women who continue to be in awe of her commitment to service, sacrifice, and the Commonwealth of nations over which she rules.
 
The abdication of her uncle, Edward VIII, in 1936 turned her family's world upside-down. When her father was crowned King George VI, Elizabeth was thrust into the eye of the storm as a future queen. A shy and reserved child, she grew into a wise and insightful monarch who has dealt ably with nine British Prime Ministers during her long reign, from Winston Churchill to Theresa May. It was, of course, not always straightforward and the Queen has found herself in hot water several times, most notably during the marriage of Prince Charles and Diana, Princess of Wales. When Diana was tragically killed in a car crash the standing of the Royal Family was probably at its lowest ebb.
 
It is unlikely that we will ever see a monarch reign so long or so effectively again, holding together a disparate group of nations, each with its own aspirations, customs and traditions. Catherine Ryan has written an intriguing biography of one of the most famous women of modern times, who at 91 years old still seems fit and healthy and looks very unlikely to hand over the reins to her successors any time soon.
 
About the Author
---
Catherine Ryan is a writer who studied history at St. Andrews University and English at Oxford. Her father was a gamekeeper at Glamis Castle in Scotland, the ancestral home of the Bowes Lyon family, and her path crossed with that of Prince William when he was also a student at St. Andrews.