You are here
Back to top
Kosher Cookbook for the Family: 75 Recipes to Make at Home (Paperback)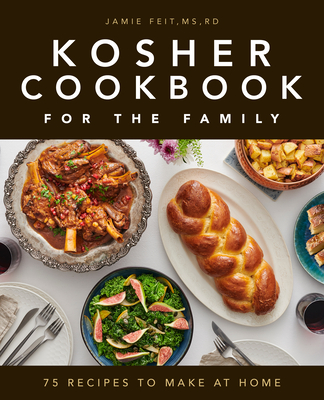 $12.99
Email or call for price
Description
---
Share memories and celebrate tradition with kosher family meals
Sharing kosher meals at home with family fills everyday life with the joy of connecting to Judaism--and each other. Make every meal something to celebrate with this friendly kosher cookbook. Drawing on her own experiences, author Jamie Feit offers fresh ideas for creating a kosher kitchen, rounded out with recipes both traditional and contemporary.
Learn how to maintain a kosher kitchen that's organized and easy to use, even for busy families new to keeping a kosher home. Explore what it means to keep kosher with a look at some of the history and traditions that make it so meaningful. When it's time to eat, bring the family together with a spread of mouthwatering dishes like:
Zucchini Dill Soup--Perfect for summertime when zucchini is in season, this soup's light, refreshing base is brought to life with earthy dill and a pop of black pepper.
Herbed Focaccia Bread--This crispy, aromatic bread soaks up the flavor of olive oil and sea salt to complement a world of topping possibilities, making it a side that can adapt to any meal.
Grandma Dotty's Brisket--Rich beef broth and a good red wine combine to make an iconic dish that's ideal for celebrating, entertaining--and passing the recipe down to future generations.
Savor kosher meals and memorable moments at home with the Kosher Cookbook for the Family.