You are here
Back to top
Be My Bully!: The Permanent Record (Paperback)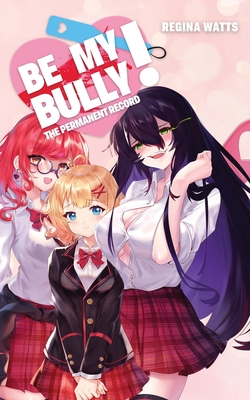 $24.99

Usually Ships in 1-5 Days
Description
---
The serialized noir that launched Regina Watts into literary acclaim is finally available in one convenient paperback
When Lucia Eirwen is transferred to the middle of nowhere in order to attend Griswald School for Unruly Girls, she's made a target of bullying within minutes of her first day. Sensual Rhoda Dendron is a cruel and creative mean girl who will stop at nothing to see Lucia introduced to the finer points of Griswald's disciplinary plan.
But there's more wrong with Griswald than its old-fashioned perspective on corporal punishment. As Lulu gets to know the school and its students, she makes a shocking discovery: a body has been left hanging in the courtyard, and the killer could be anyone. With students and parents just as suspect as teachers, and not even Lucia's own father completely absolved of potential wrongdoing, Lulu has to make a choice to trust the wicked sadist stealing her heart more by the day. And even when it comes to Rhoda, Lulu has her questions.
Because one thing's for sure: not all the girls of Griswald are guilty...but not a one of them is innocent.