You are here
Back to top
The Ultimate Burger Cookbook for Beginners: 2021 Edition (Paperback)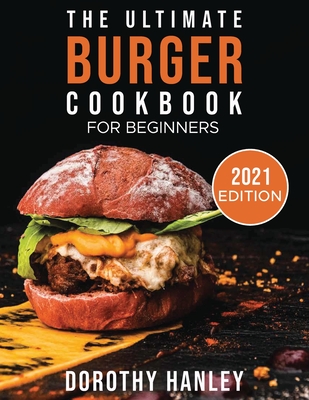 $110.00
Email or call for price
Description
---
The Ultimate Burger Cookbook for Beginners
Your Customers Never Stop to Use this Awesome Book
We take great care to ensure that our recipes are successfully recooked. We have usually written very precise step-by-step instructions, so that really everyone can recook our recipes.
With our recipes, you don't have to be afraid that it might not work. With our recipes it will work.
Our recipes can be adapted to every taste in a playful way, so that really everyone can enjoy our recipes. In the preparation, you will also find instructions to make it work.
You will find many traditional recipes in our cookbooks, but also modernized ones. Since it is often the case that you can't get all the ingredients for a recipe nearby, we have modified some recipes with similar ingredients that give the same result, but in any case can be recooked without spending a lot of money on ingredients and without having to search for them.
Let our delicious recipes inspire you and get to know a new culture of cooking.
The best delicious burger and meat recipes for everyone
Buy it Now and let your customers get addicted to this amazing book