You are here
Back to top
LanXang and its Last Lao King (Hardcover)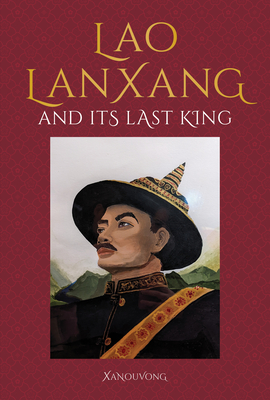 Description
---
The Lao and the Siamese are descendants of the same Ai-Lao race, but they have different characters and destinies, and they established their own kingdoms.

The invasion of ViengChan by Siam in 1779 left Lao LanXang in danger of total collapse. The twelve-year-old prince Chao Anouvong, the feudal ruling class, the court nobility and many of the people were forcefully taken to Siam, resulting in the total political extinction of a society that had governed LanXang for over 1,000 years.

Chao Anouvong grew up in Bangkok and was regarded by the Siamese as a mere provincial ruler. He returned to ViengChan at the age of twenty-eight and became king, with nothing to support him but his own talents and his ambition to restore LanXang.
About the Author
---
Xanouvongfled his native Laos with his parents when he was 15 years old as a result of the Pathet Loa takeover of the country in 1975. He has been based in Los Angeles ever since. After graduating from UCLA with a media studies diploma, he has worked in press and TV all over world before becoming South-East Asia Bureau Chief forTimeLifeand more recently Senior Foreign News Editor for theLos AngelesTimes. Retaining family and cultural ties with Laos, he wroteLanXang and the Last Lao King as a result of extensive research into his native country's history.