You are here
Back to top
Learn Spanish For Beginners: Illustrated step by step guide for complete beginners to understand Spanish language from scratch (Paperback)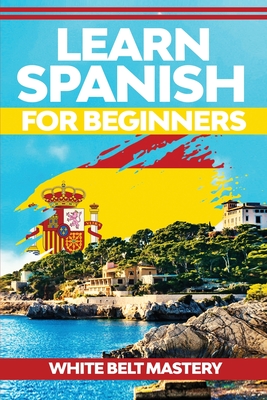 $49.90

Usually Ships in 1-5 Days
Description
---
Spanish is now considered the second most spoken language in the world.
Due to a massive migration, culture impact, music and many other aspects, Spanish is now heard even in a tiny dance bar in Greece or Russia.
This can be translated as tons of people willing to start learning a new language and also willing to visit Spanish speaking countries which now-a-days are 21.
So why learning Spanish? Even though English keeps being the international language now on this multicultural world, Spanish is starting to get relevant and become interesting for people like artists, travelers, influencers and you who decided to buy this book and give the first step into this amazing romance language
This book has the purpose of helping you through the basics of Spanish with step-by-step explanations, short dialogues, vocabularies and exercises, so, at the end of these pages, you will be able to introduce yourself, talk about events in the present or past tense, give opinions about specific situations, use adjectives, adverbs, pronouns, how to conjugate verbs and much more... All this will help you move from totally zero to a beginner-advanced level.
This book will become your guide during the first steps of this journey and will give you all the tools you need in order to start learning this beautiful language full of culture