You are here
Back to top
La imagen de la ciudad (Paperback)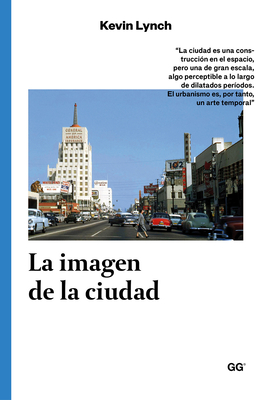 $29.95
Email or call for price
Description
---
Publicado originariamente en 1960, este libro se ha convertido en título de referencia fundamental para entender cómo se conforma la imagen de la ciudad y de qué instrumentos disponemos a la hora de intervenir en ella. A través de la investigación de tres ciudades estadounidenses (Boston, Jersey City y Los Ángeles), Kevin Lynch establece en estas pÁginas los cinco elementos clave de interacción visual con la ciudad (vías, bordes, barrios, nodos e hitos) y proporciona un apasionante anÁlisis que explora la percepción y la interacción de las personas con la forma y el entorno urbanos.

La función del paisaje urbano, afirma Lynch, es en parte la de crear una imagen para ser recordada y causar deleite. Dar forma visual a la ciudad pasaría a convertirse, por tanto, en una cuestión prioritaria a la hora de proyectar. Una aportación formulada por primera vez en estas pÁginas que sigue plenamente vigente hoy en día.
About the Author
---
Kevin Lynch (1918-1984) fue urbanista y profesor del Massachusetts Institute of Technology (MIT) durante más de treinta años. Sus investigaciones sobre la relación del individuo con el paisaje urbano han sido cruciales para el urbanismo contemporáneo. Es autor de algunos textos clave de la teoría de la arquitectura y el urbanismo como Planificación del sitio (1962), La imagen de la ciudad(1964), ¿Dé qué tiempo es este lugar? (1972), La buena forma de la ciudad (1981) y su póstumo Echar a perder. Un análisis del deterioro (1990), todos ellos publicados en castellano por la Editorial Gustavo Gili.