You are here
Back to top
The Metamorphosis (Paperback)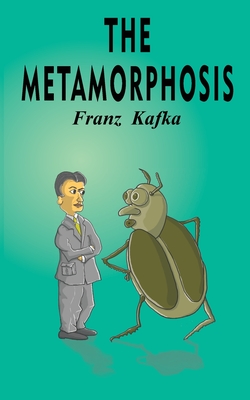 $9.99

Usually Ships in 1-5 Days
Description
---
The Metamorphosis by Franz Kafka. Special edition with "ARTISTIC COVER".
It's Ideal like a Collectible book or like a beautiful gift.
The cover is a work of art created exclusively for it. Paperback edition of THE METAMORPHOSIS with artistic cover. All our books have a work of art on the cover, and are a modern fusion of history, literature and digital art.
We firmly believe that each book can also be an elegant decorative piece, that beautifies rooms and bookcases. All our books have a beautiful work of art on his cover, and a very affordable price. The book includes a small biography of the autor.
The Metamorphosis is a novella written by Franz Kafka which was first published in 1915. One of Kafka's best-known works, The Metamorphosis tells the story of salesman Gregor Samsa who wakes one morning to find himself inexplicably transformed into a huge insect, subsequently struggling to adjust to this new condition. The novella has been widely discussed among literary critics, with differing interpretations being offered. (SOURCE WIKIPEDIA)
78-9962-13-517-3 978-9962-13-517-3 978-9962-13-517-3 978-9962-13-517-3