You are here
Back to top
16 Souls (Compact Disc)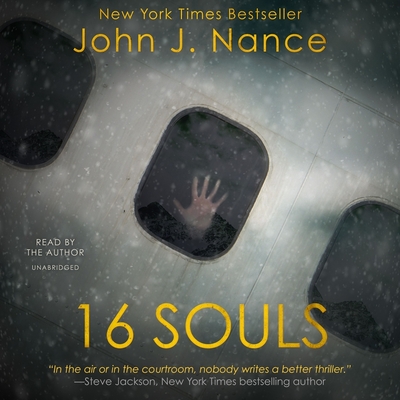 $36.95
Email or call for price
Description
---
A pilot's emergency maneuver lands him in court in this thriller by a New York Times bestselling author who knows how to keep his readers turning pages (Booklist).
On takeoff from Denver during a winter blizzard, an airliner piloted by veteran Captain Marty Mitchell overruns a commuter plane from behind. Bizarrely, the fuselage of the smaller aircraft is tenuously wedged onto the wing of his Boeing 757, leading Mitchell to an impossible life-or-death choice.
Mitchell's decision will land the former military pilot in the crosshairs of a viciously ambitious district attorney determined to send him to prison for doing his job. Despondent and deeply wounded by what he sees as betrayal by the system, Mitchell at first refuses to defend himself or even assist the corporate lawyer forced to represent him.
Pitted against the prosecutorial prowess of a DA using Mitchell's case to audition for a political appointment is young defense attorney Judith Winston. Her lack of experience in criminal cases could mean the end of Mitchell's freedom, if he doesn't end his own life first. But like the pilot she represents, she will not give up in the face of devastating odds--and she's growing ever more determined to expose the corruption behind his personal nightmare.